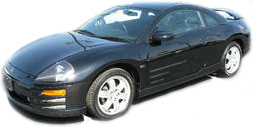 They were mounted next to the stock driving lights. We connected the factory driving light switch to the after-market lights as well.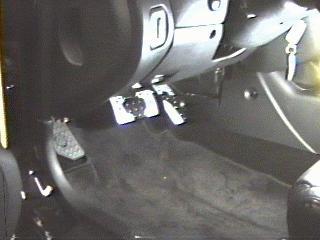 Now on to the stereo system.....
To start off the system, we used an
Alpine Double-Din CD/Cassette player,
due to, no-one made a dash kit for the car yet.
The Double-Din fix perfectly,
with no modification to the brand new dash.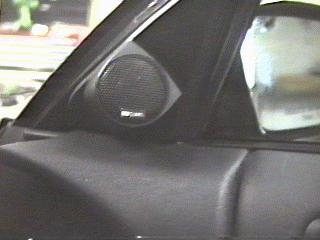 The rear 6x9" speakers were
replaced with JL Audio 2-ways.
Then installing a 4 channel Premier
Amplifier to power the MB Quart
fronts, and the JL Audio rears.
The sub amp is a Phoenix Gold ZX600ti.
The amp was bridged to
one channel to drive the sub box.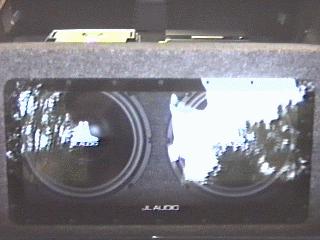 2000 Mitsubishi
Eclipse GT
"drop in" system completed in 2 days.
To start off, first is the cosmetic changes we made. While the customer was waiting, he decided to get some fog lights.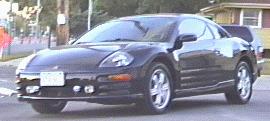 Then we added foot pedal covers
for his brake and gas pedals.
This was another last-minute
add-on, while waiting for the car.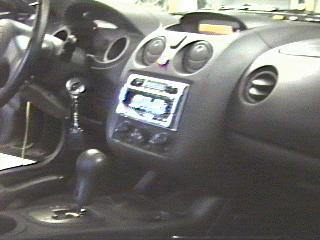 The silver radio contrasted very well, with the silver accents on the factory trimmed dash, doors, and around the auto-stick. Next we replaced the door speakers with MB Quart Components.
The factory speakers replaced were
components, so the MB Quarts
mounted exact, even the tweeter,
was the perfect size.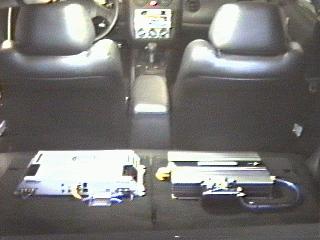 The subs are JL Audio 12" Was,
installed into a JL audio Bandpass enclosure,
which was recommended very
highly by a DB Drag Race winner,
who used the same box to win
at a local USACi sound off Competition.